About Tiny Health Writer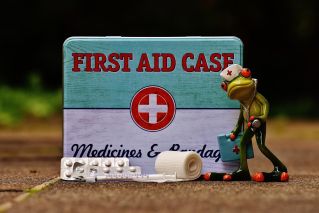 There are many writers out in the world of freelance today; however, I believe my services stand out with silver sparkles more than the next person. I have not only content marketing experience, but I am also a seasoned nurse.
I help brands and organizations create content that is not only engaging but also builds trust. You need a writer that produces interesting and useful content that helps the audience solve their problems. What better way to turn your audience into customers and regulars to your site than to give them content produced by one of the most trusted professions out there?
I have produced multiple different types of assets, including website copy, health consumer articles, and blog content for reputable different brands. My specialty topics include autoimmune disorders, oncology (cancer), women's health, and healthcare technology.
Having lived in Austin, Texas, all my life, I love to be outdoors and take in all the sun's rays. I have two children who recently started soccer. So, if I am not outside at the many parks here in town or working on my writing, you can find me on the soccer fields cheering (and embarrassing) my children in their games.
Let's connect today so that I can help you with any of your content marketing needs.